Services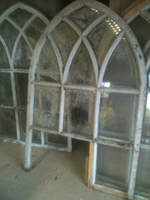 Refurbishment / Replacement / Repair of sash Windows
Refurbishment, repair or replacement of any existing sash window can only be carried out after consultation with either a heritage consultant or a conservation officer within your local council.
Where possible we aim to preserve the existing sash windows and glass and will only replace materail where neccessary using the highest quality materails and techniques. This work may include:
Removal of Sashes
Replacement of pulleys and cords
Replacement of beading
Removal of excess paint
Prime all bare wood
Replacement of faulty putty
Weight adjustments and balance
Fit new brasswear where necessary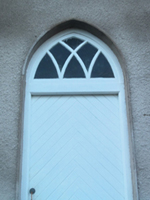 Draught Exclusion
We can draught proof and stop rattle noise to your sash windows, using a highly efficient undetectable system to retain the authentic appearance of your windows.
The sashes are carefully removed from the window frame Sahes are refitted with 8mm wax coated sash cord. New parting bead is fitted with the brush pile draught elimination system. The meeting rail of the sashes are grooved to carry the brush pile system.
Timber staff beads are then fitted to the interior of the window frame with the brush pile system.
The fully functioning window is then replaced to your now more energy efficient home. This system can also be successfully fitted to old exterior doors.
Sound Reduction
With a unique combination of acustic glass, sound proofing materails and acustic seals, we can dramatically reduce noise pollution in your home. This technique is specific to our company.
Sash Window Inspection Checklist
Check the conditions of your Sash Windows by using the following checklist
Visible Defect
Visible gap at cill
Gaps leading to draughts
Meeting rails not level
Joints in Sashes opening up
Broken Sash Cords
Broken or Cracked glass
Flaking or missing paint
Timber missing or damaged
Worn sides to sashes
Evidence of previous repairs, including metal strengthening angles
Missing or defective glazing putty
Missing or defective cill bedding mortar
Hidden Defects
Sashes drop or rise of their own accord when left unfastened or 'drift' out of position when open.
Timber decay in cill
Timber decay in parting beads
Timber decay in sash frame
Timber decay in hidden parts of case joinery
Debris in weight pockets
Visible Defect
Shutters will not open
Shutters open with difficulty
Split panels to shutter or lining
Timber decay to shutters or lining
Damp plaster in window recess or behind shutters
Structural opening defects or distortion